Setting up the Stems Plugin in your main Digital Audio Workstation (DAW) is straightforward. First, install the plugin by installing our Desktop App, which will then give you the option to install the VST plugin on your machine.
Once installed, the plugin should be available within your DAW's list of available plugins. If you are in the right subscription, a button to install will appear under the plugin description.
Click on the button install on the plugin. A password may be required to install the VST plugin on your machine.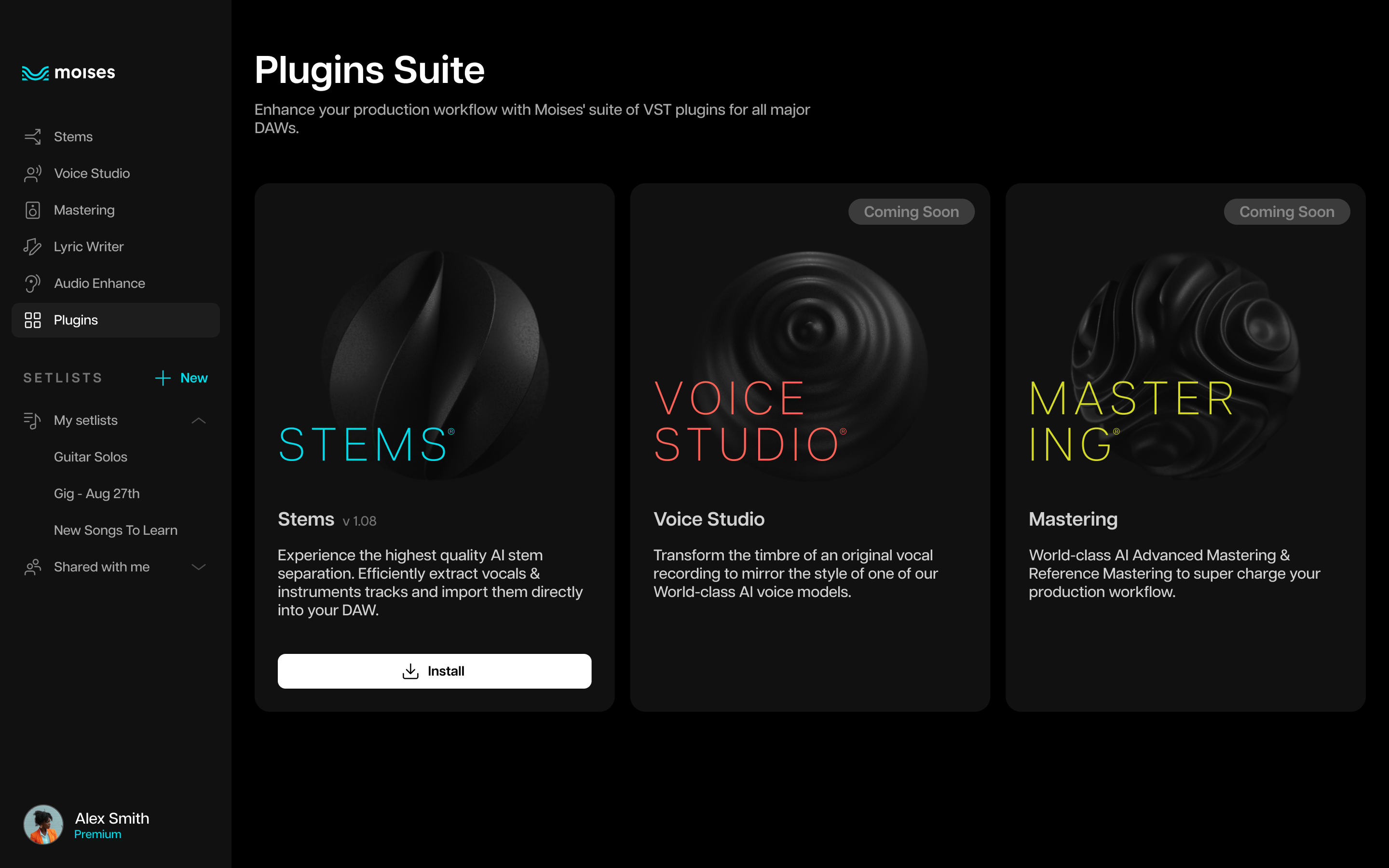 Next, create a new audio track in your DAW. Navigate to your DAW's plugin menu and select Stems from the list. This will load the plugin onto your audio track.
Once the plugin is loaded, you'll be able to manipulate the stems within your track using the plugin's interface. Remember to save your work regularly to avoid losing any progress.
Remember that if you're having trouble getting the plugin to work, it might be worth checking to see if there are any updates available or reaching out for support for additional help.
⚠️ VST Plugins are available in the Pro Subscription. If you are a free or Premium subscriber, you must upgrade your account to Pro to use the plugin.