Overview
This feature detects and displays chords in real time for any song.
⚠️ The AI-Chord Detection is unlimited for Premium users, and limited to the first minute of the song for free subscribers.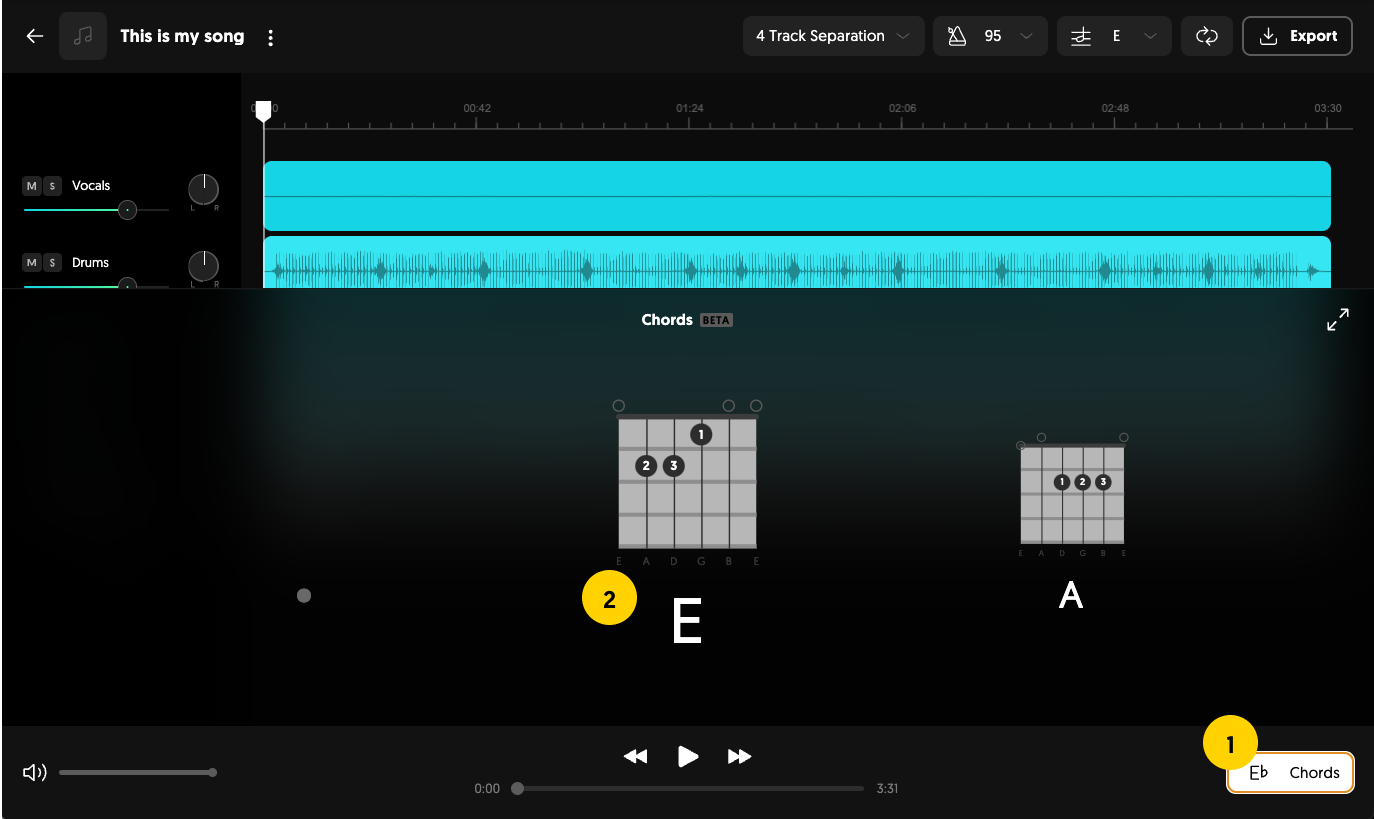 How does it work?
Click on Chords in the bottom right-hand corner to view the chords. To disable it, you must also click on the chords button.
Chords and diagrams will display automatically in sync with the song.