Feature Overview
Set the Count-in period that precedes the playback so you can start with the right beat. You can add up to 16 clicks.
⚠️ For free subscribers, the Count-in is limited to 4 clicks a the start of the song.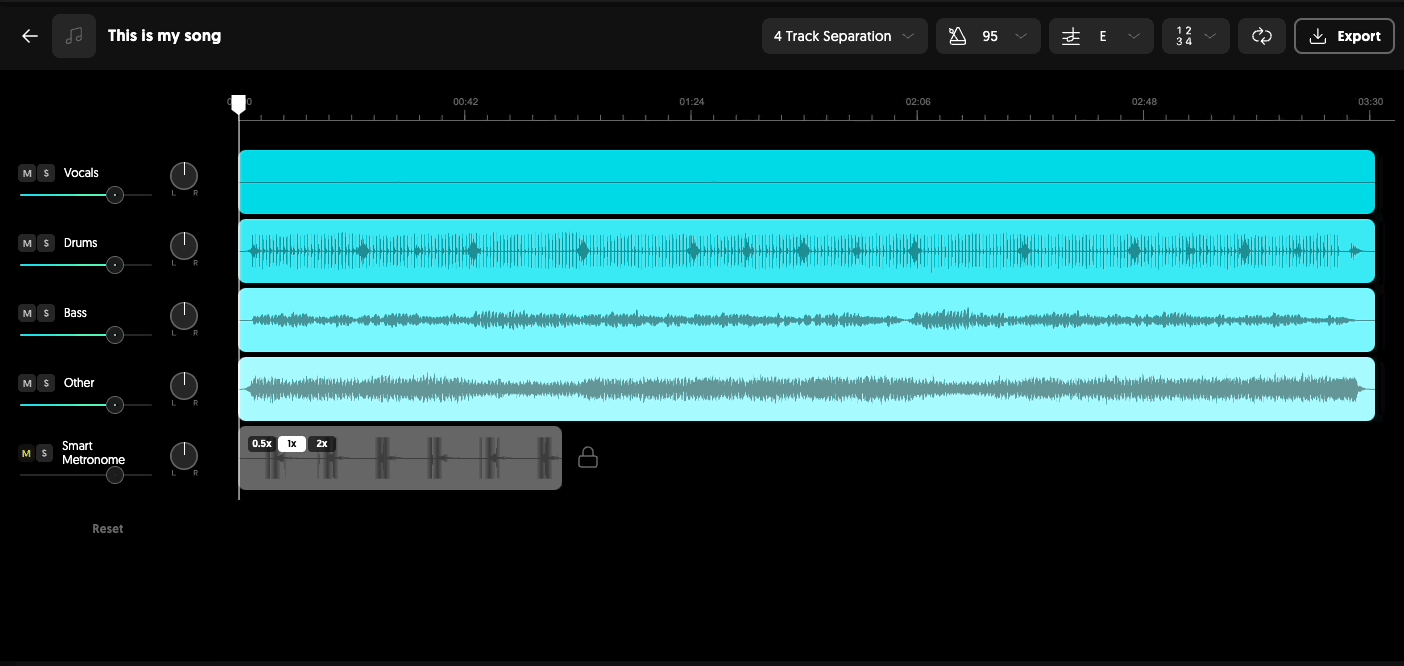 How does it work?
On the top right-hand corner, click on the Count-in feature
Select the number of clicks you want to start with
Play the song from the beginning, and the feature will provide a visual and audio count

💡 Use it to practice a specific section of the song: select a part of the song to

create a loop

and enable the count-in before the part begins playing.