As soon as you access your Moises Account with your login credentials, you will see this page: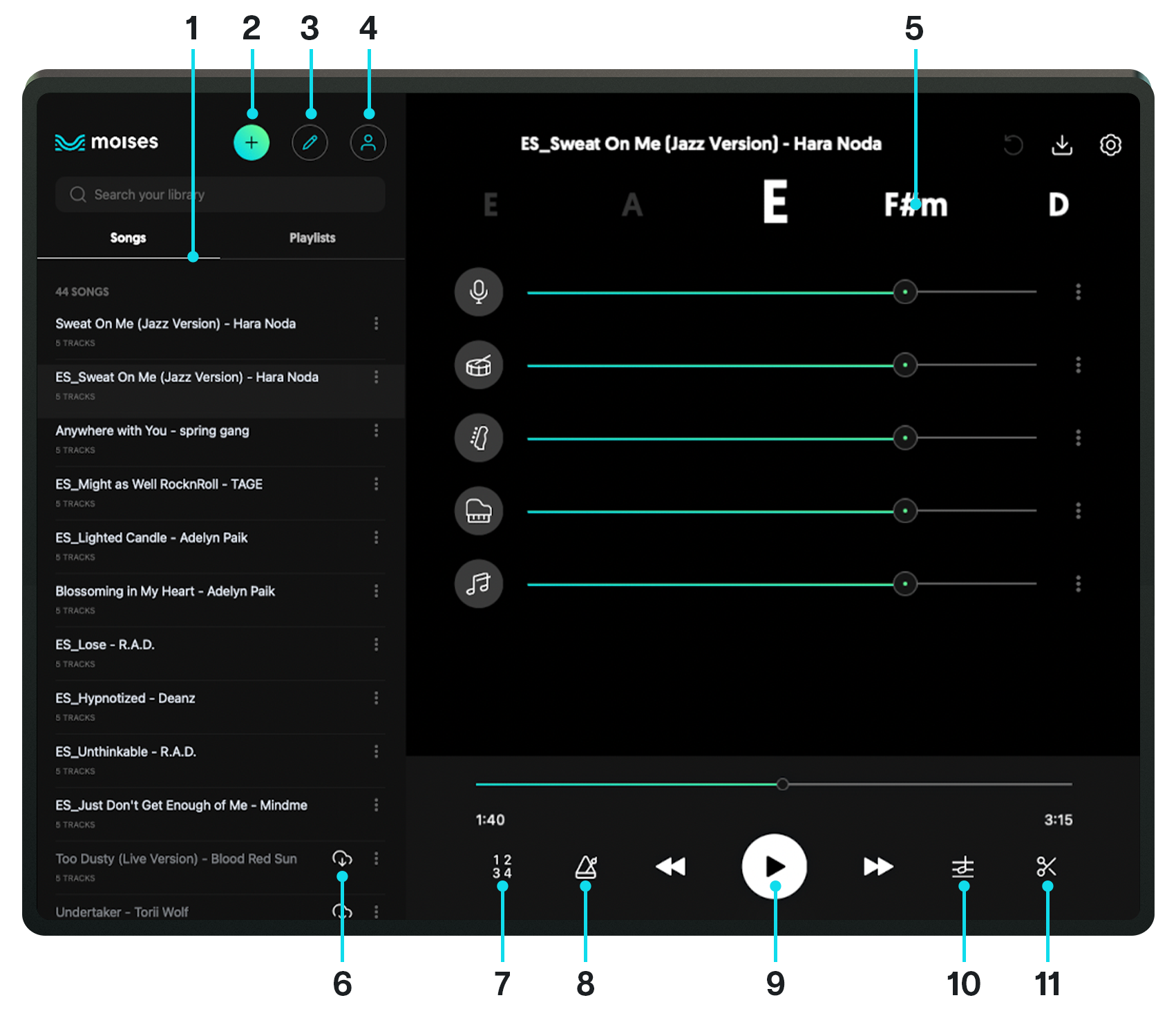 1 — Where you'll see all your songs; clicking on Setlists, you'll see the ones you created.
2 — Upload Button.
3 — Edit your songs.
4 — Your Profile Section.
5 — Chords.
6 — If you see that cloud right by your song, it means that you need to download it to your device.
7 — Count-in.
8 — Metronome.
9 — Play/Pause; Back/Next buttons.
10 — Song Key.
11 — Trim: you can select a part of your track to practice.
HOW TO ACCESS YOUR PROFILE.
As you saw in item 4, you can access your Profile information and settings. At first, you will see this page: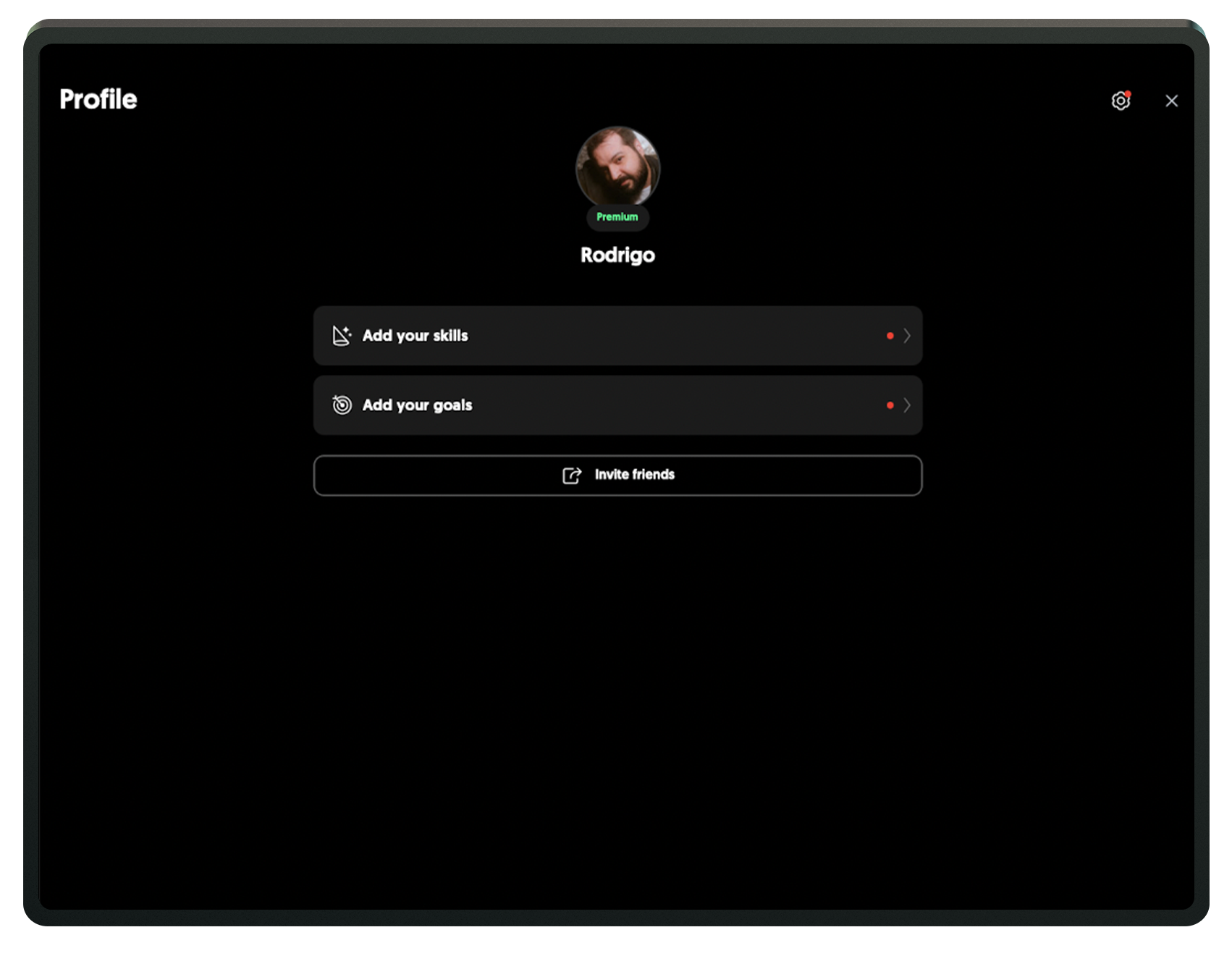 Here, you can see your email address; add your skills and goals on Moises, and at the top right, access your settings. Here's how you'll see it: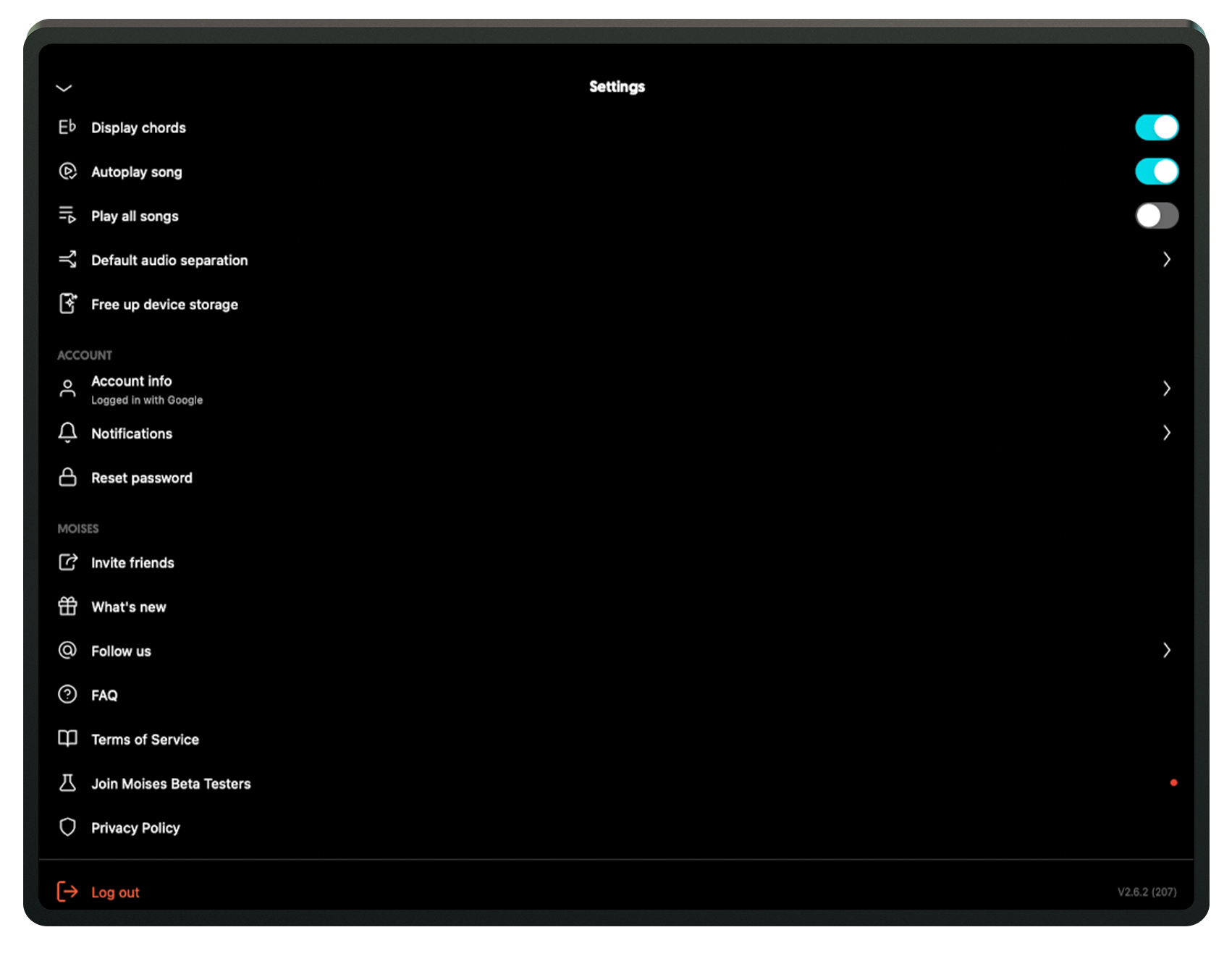 As you can see, there are items you can select according to your preferences and other options to manage your account. Feel free to explore.
HOW TO UPLOAD
As you saw in the beginning, you will use the + button to upload a track. You can select the option that best suits your needs to upload your file, and then you can select the separation option available according to your Plan. Premium users will see all options unlocked; Free users can upload songs with one of the first two options. Then click on "Submit" to process your file.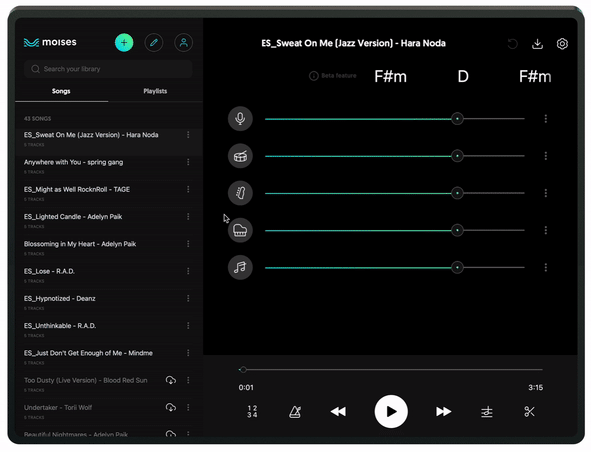 HOW TO EXPORT YOUR FILE
Once you have made the changes you wish to your file, it's time to export it! Only if you want to, of course, and here's how you do it:
Click on the arrow down sign near the song name.
Choose the type of export you want to do:
Click "Separated Tracks" to download the tracks separately and select the format you want to export your media: MP3 or M4A
Click "Audio Mix" to export your complete mix and choose the media export format: MP3 or M4A
Click "Save" and follow the next steps to save your file.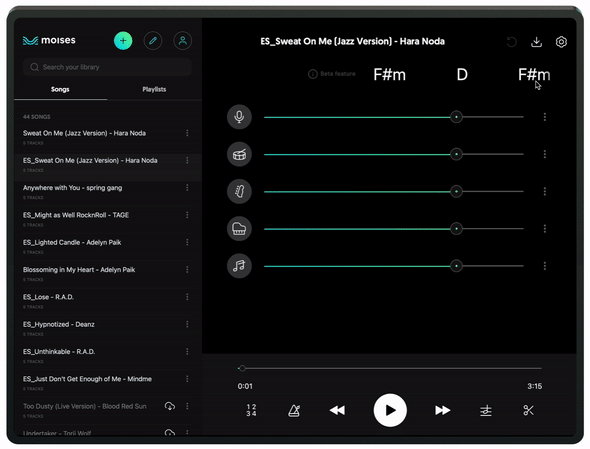 Now you are all set to start! We encourage you to explore the iPad App in order to learn more about it, and in no time, you will know all the features available by heart.