Overview:
You can change and experiment with other separation options of your song without having to re-upload files. Each change of separation is counted as new processing.
⚠️ The option to change the separation model is available for Premium and free users. Premium users can change separations unlimitedly* within the fair use rules, and free users are subject to the 5 songs processing per month.
How does it work?
1 - Tap on the button that says your current track separation.
2 - Select other options available.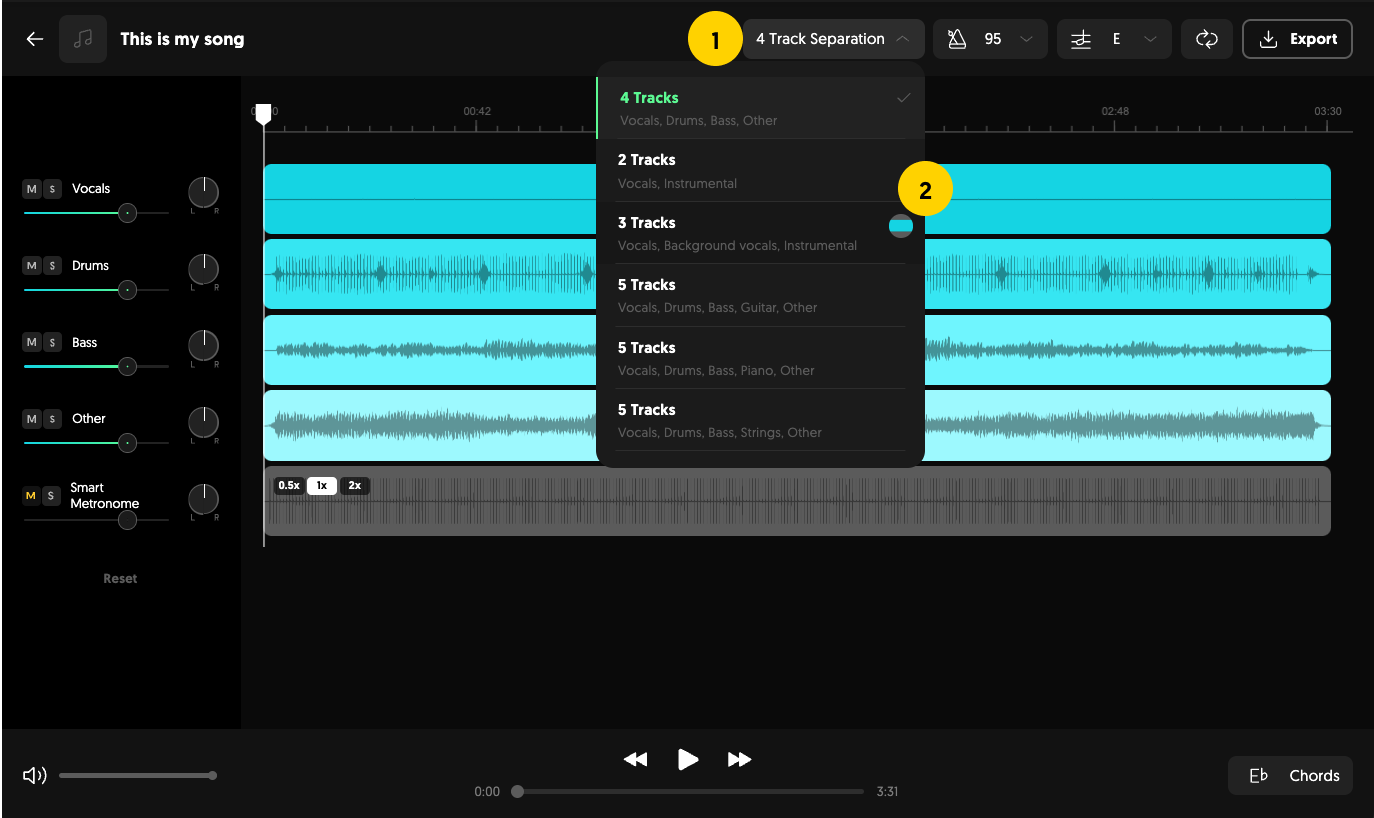 3 - When you change the model, your screen will show the new version being processed.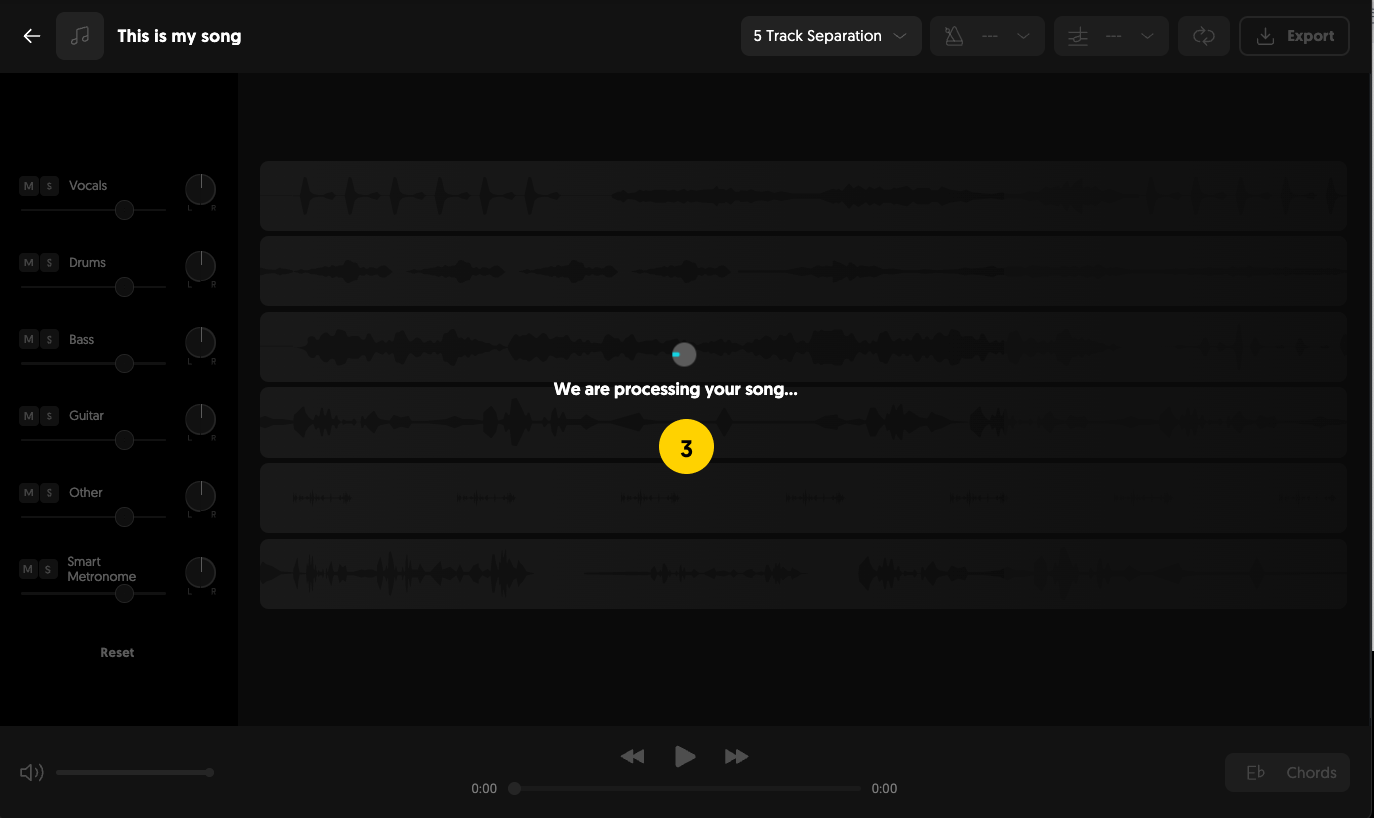 4 - You can return to the version you already processed while the new version is still processing.
5 - You will see that your track is processing with a new Model. You will be alerted when is ready.