Feature Overview
The Smart Metronome automatically generates synchronized click tracks so you can follow the beat of the song. The metronome comes with 3 modes, 1x, 0.5x, and 2x
⚠️ The Smart Metronome feature is unlimited for Premium users and limited to the first minute of the song for free subscribers.
How does it work?
1 - Mute and un-mute the metronome
2 - Select different modes 0.5x, 1x & 2x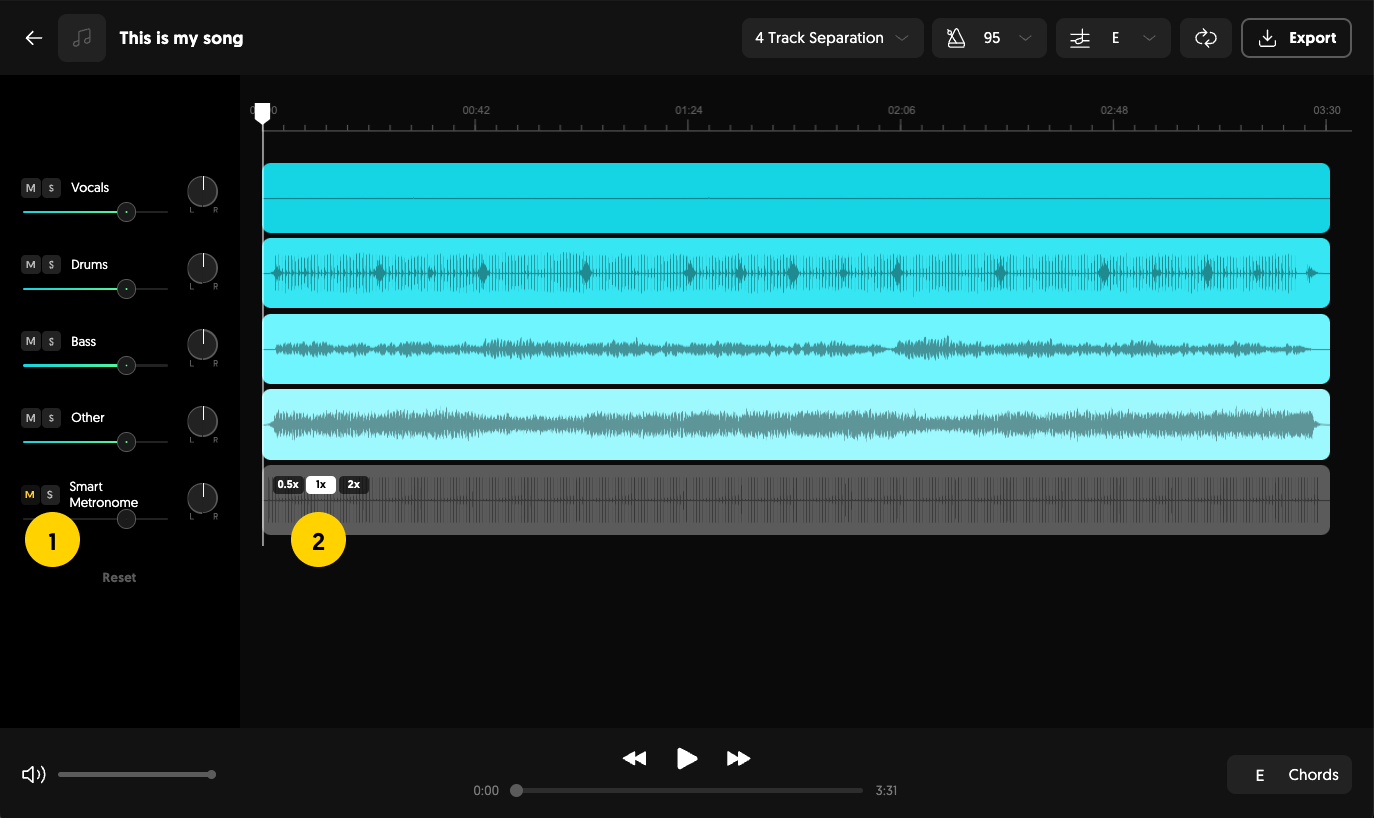 Tip: You can export just the metronome track:
1 - Click on the export button
2 - Then click on the Smart Metronome button to export.