Our AI Chord Detection also enables you to switch between Easy, Medium, and Advanced versions. These options are available on our Mobile and Web Apps.
⚠️ Free subscribers have access to the first minute of song chords. 
 

Upgrade to Premium

 to unlock the full feature.
Mobile or iPad App:
If you use our Mobile App, follow these steps:
Inside your song, click on the song options (in the top-right-hand corner),
Select Chords in the song options menu,
Select which type of chords to display. Chords will change immediately.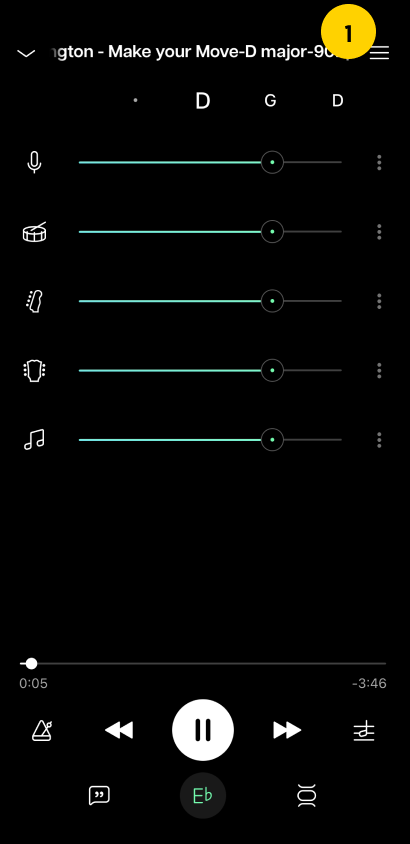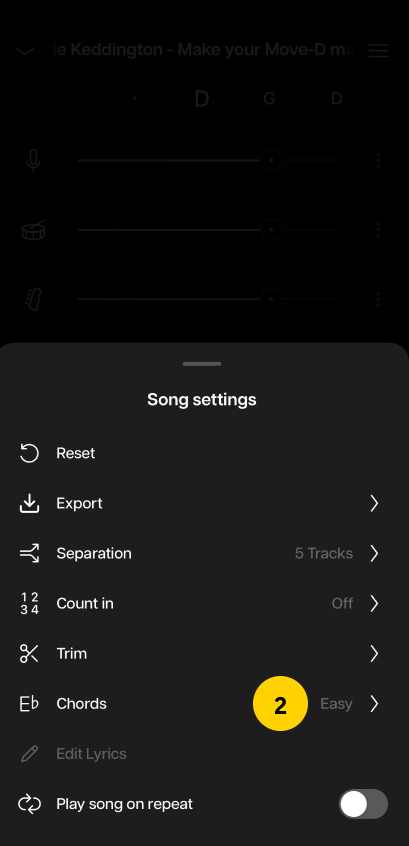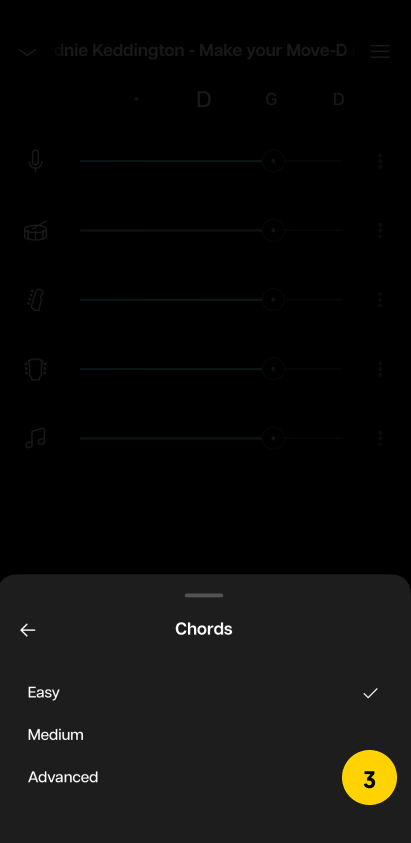 Web or Desktop App:
Inside your song, click on the Chords button on the lower button right-hand-corner,

Once you open the Chords, select the level you want to play with (1), then the selected chord level will display (2) with diagrams,

All changes made will remain in your song settings.
If you have any further questions, do not hesitate to contact our Support Team.